Bridal Emporium Is Re-Opening
Wow, well can you believe it as much as us that it's been nearly 3 months since we took the decision to close our doors?! Us neither! 
I took the decision to shut our doors on Saturday 14th March before Boris told us to properly lockdown, as I believed we need to do our bit to help stop this virus, that being said, I don't believe Boris' decisions on lifting the lockdown (bit wishy-washy, not informative or constructive enough for business owners) and I will not be opening Bridal Emporium's doors on 15th June.
This is a personal choice of mine as I don't believe reopening and being under the illusion that we will be going back to normal, as though we're going to be as busy as we use to, and throwing into the mix our growing team in such a small capacity. My first priority is to look after the team first, then allowing customers back in-store slowly from July onwards. Constantly monitoring our environment and the guidelines from the government (not like their guidelines are the best! think we need to have a bit of a shakeup and put a woman in charge ;-) New Zealand has shown us how our governing party up - and why does us brits accept it?! suppose that's another conversation for another platform!)
May 2020 until 5th July 2020
Skeleton Staff In Store - Tuesdays/Wednesdays/Fridays.
Virtual Appointments Available
Book a Tuesday/Wednesday Appointment on our online booking system, where you will have a virtual appointment with myself, we get to choose what styles of dresses you like, shapes and have a good chin wag about your wedding.
Wedding dress loan deposit is taken (£100 per dress), dresses are then collected Friday morning between 10am-12pm and dropped off the following Tuesday between 9am-11am. Virtual appointments are so much fun, we've had brides  Say Yes To The Dress which has been amazing and so heartwarming, actually feeling all tingly thinking about it for our brides!
When you collect your dresses, everything is ready for you including a goodie bag, outside our store in our locked arcade.
Tuesday 7th July Onwards
We have now set our online booking system up so you can start booking in your appointments! We have fewer appointments each day, which means there will be fewer customers in-store, so when you finish your appointment, there won't be another customer waiting.

There is a station already at the front of the shop, with face masks, hand sanitizer and antibacterial wipes. We will be asking every customer to come in to clean their hands first before we move forward. The shop is cleaned down every day, including door handles, doorbells etc.

We also will only be allowing 1 bride plus 1 guest per appointment! If you would like to bring more guests, we have an AMAZING plan to allow you to bring more guests, but protect our team in-store at the same time. watch this space! We will be showcasing it online in June eeekkkkk we're so excited as we're still trying to think out of the box to make it a magical experience for all of you ladies.

Alternative appointments including made to measure, fittings, bridesmaids and accessories appointments are currently not available to book online, please ring the store on 01132 443454 if you require one of these services and we will be able to book you in over the phone. This is so we can manage our diary each week.
Thank you ladies for all your patience during the lockdown, it's been a challenging time but we're all healthy, safe and that's what's been important to us all.
We look forward to welcoming you all back in the store and please if you need anything, we are here for you (albeit slower than normal hehe) but we're proud to have been there for all of our brides who have had to postpone, we want to be able to support you in any way we can, even if you fancy a chinwag or need some support elsewhere within your wedding, we would like to try and help.
So ladies, no more wedding dresses on the sofa, let's work together and get excited for all the wedding days we will have coming up (fingers crossed)!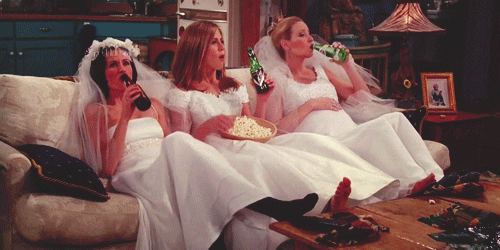 Much love, Claire Amelia xx